Facing your own personalised set of fears (or demons, if you want to be dramatic) is where the feeling of isolation comes from – the fact that they are YOUR fears.
Be brave. You know what you have to do – you know the right thing to do. Good luck."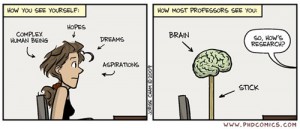 If you are worried about completing your PhD in time, writing and researching correctly, and the quality of your thesis, read on to find out how you can be assured of a good outcome of your PhD.
According to a research conducted by Harvard Business Review, the top three reasons why coaches are engaged include:
• Develop high potentials or facilitate transition
• Act as a sounding board
• Address derailing behaviour
Today, a number of companies are easily available online that provide coaching services to PhD students. However, those who cannot afford the high fees of a coach may find it difficult to avail such support. In order to get friendly guidance from a wise coach, you must keep in mind a few things so that you can save on money, as well as submit a great PhD dissertation.
Tips to keep in mind while choosing your PhD Coach
Understand in what areas you will need assistance, and prepare notes accordingly
Decide on the time spent by the coach on your thesis / dissertation. Many coaches dedicate one hour per day via Skype to help out their students on a one-to-one level
In case you want coaching only in a particular chapter, you can avail services of the coach accordingly, thus saving a lot of money
The rates available online in coaching websites may be very high for you. Don't get de-motivated looking at the costs. Send in your query and your budget details to the company. In all probability, they will give you a suitable coach within the approximate price you have in mind
Choose a coach who gives you complete value for your money
Also, check for credentials for your coach before you begin. Don't go for an inexperienced coach only to save money. It may not help you in the successful completion of your PhD.
Always keep in mind; a coach is not your sure shot way to success. He is only there to help you reach your destination through the right path and on time. Eventually, it is your efforts and your dedication that will matter the most. However, when you take assistance from a coach, you must make the best use of his knowledge to your advantage.